Our Application Engineers understand that reliability is of utmost importance when device failure could lead to a line down situation. Whether you need optimum flex life or controlled electrical parameters, trust Northwire to design a solution that will meet the demands of your application.
Ruggedized hybrid executions
Control and Signal Cables
Options with Increased Strength
Decades of experience designing solutions for a variety of Manufacturing Applications
Do you have a current cable that is underperforming? Or a new cable design with strict specifications you need to meet?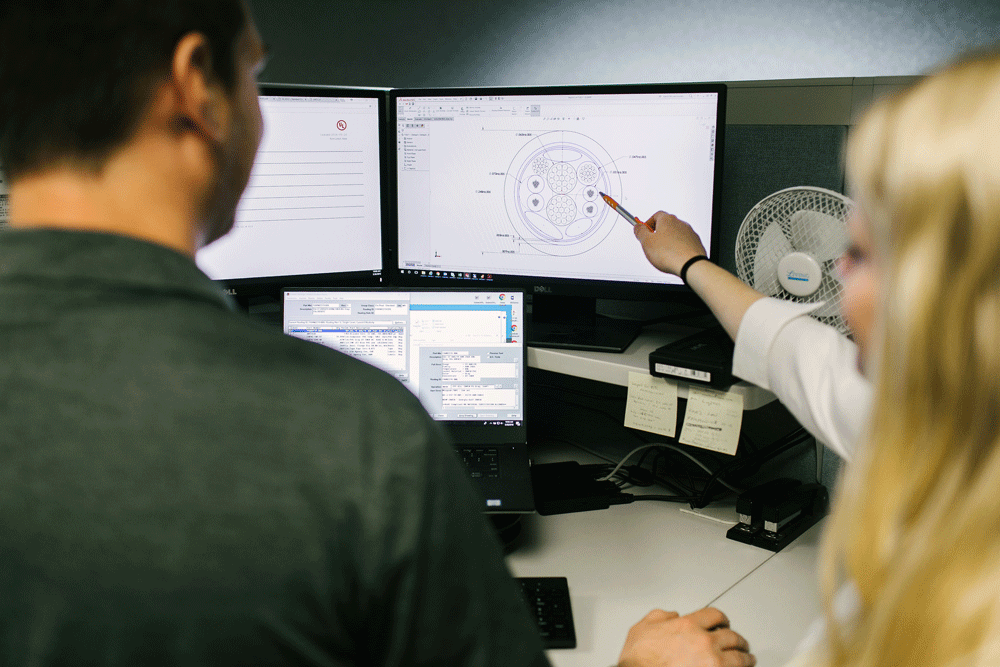 Quality You Can Trust
Our Design Specialists partner with you to not only ensure our solutions are tailored to your specifications, but that they will be reliable for the full life-cycle of your application!
ISO9001, ISO13485, AS9100

ISO17025 Qualified Test Facility

IPC-A-610 and 620