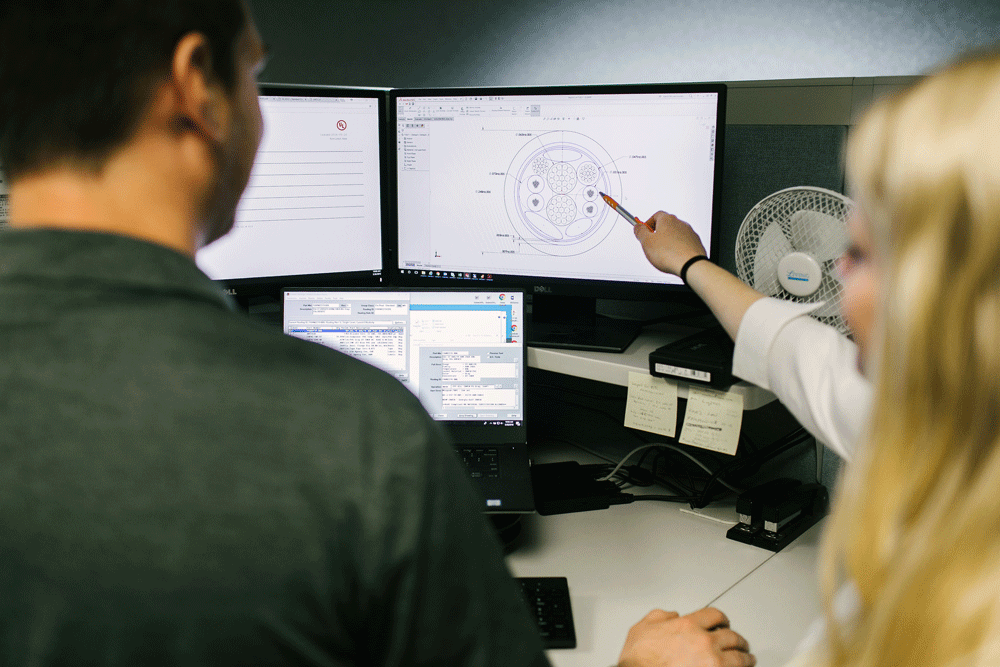 A perfect partnership for engineers and business owners. 
Instead of buying stock cable - which often times doesn't fit the specific requirements of a project - Northwire works with businesses to design custom cable solutions that fit your exact needs. Nothing more, nothing less.
Custom Cable Solutions:
Technical Cables
Retractiles (coil cords)
Cable Assemblies
Whether you have a napkin sketch or fully identified specifications, we are here to guide you through every step of the process from concept to complete solution.
Vertically Integrated Capabilities
Quality You Can Trust.
Our Cable Experts partner with you to not only ensure our solutions are tailored to your specifications, but that they will be reliable for the full life-cycle of your application!
ISO9001, ISO13485, AS9100

ISO17025 Qualified Test Facility

IPC-A-610 and 620
Technical Cables, Retractiles, and Assemblies tailored to your industry's exact needs
Short on time? Submit your specifications and a cable design specialist will begin working on your solution.