Northwire offers an enhanced PTFE with an advanced way of processing the material. Unlike traditional, ram extruded PTFE, Northwire's solution is well-suited for high volume production, will not suffer from length restrictions, features the thinnest wall on the market, and could even offer a cost savings vs. the original processing technology.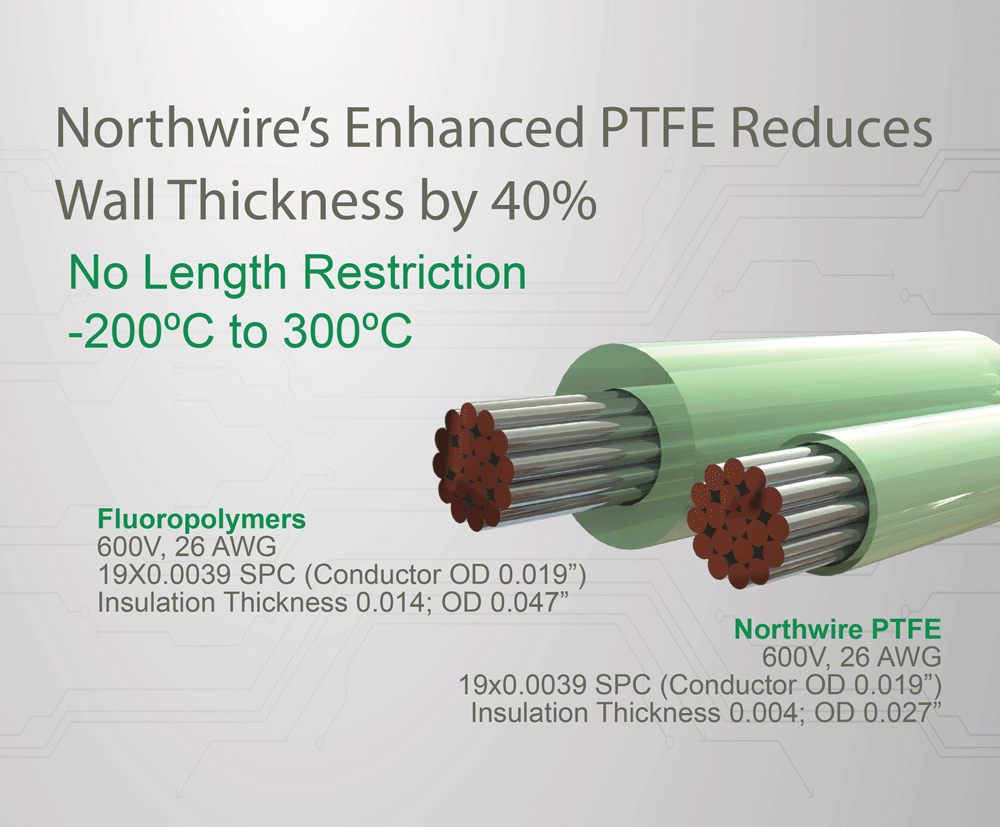 Various benefits make this material a great option for a variety of industries including medical, mil/aero, and industrial automation
Clean room compatible
Withstands steam, H2O2, and ETO sterilization
Excellent resistance to hospital-grade chemicals and solvents
High dielectric strength makes it possible to extrude a thin wall
No shrink back during high temperature soldering
Low cold flow of 2.5% with minimal deformation at sub-zero temperatures
Contact Us to learn more!
New extrudable PTFE
In the table aside, see how this new extrudable PTFE compares to commonly used fluoropolymers. Download the PDF.