Northwire enhanced extrudable PTFE custom cable offers advanced material processing.
Unlike traditional, ram extruded PTFE, Northwire extrudable PTFE is well suited for high-volume production:
Will not suffer from length restrictions
Features the thinnest wall on the market
Offers a cost savings over original processing technology
Download Northwire extrudable PTFE data sheet
Compare Northwire extrudable PTFE to fluoropolymers. Download this data sheet and see how Northwire extrudable PTFE compares to commonly used fluoropolymers.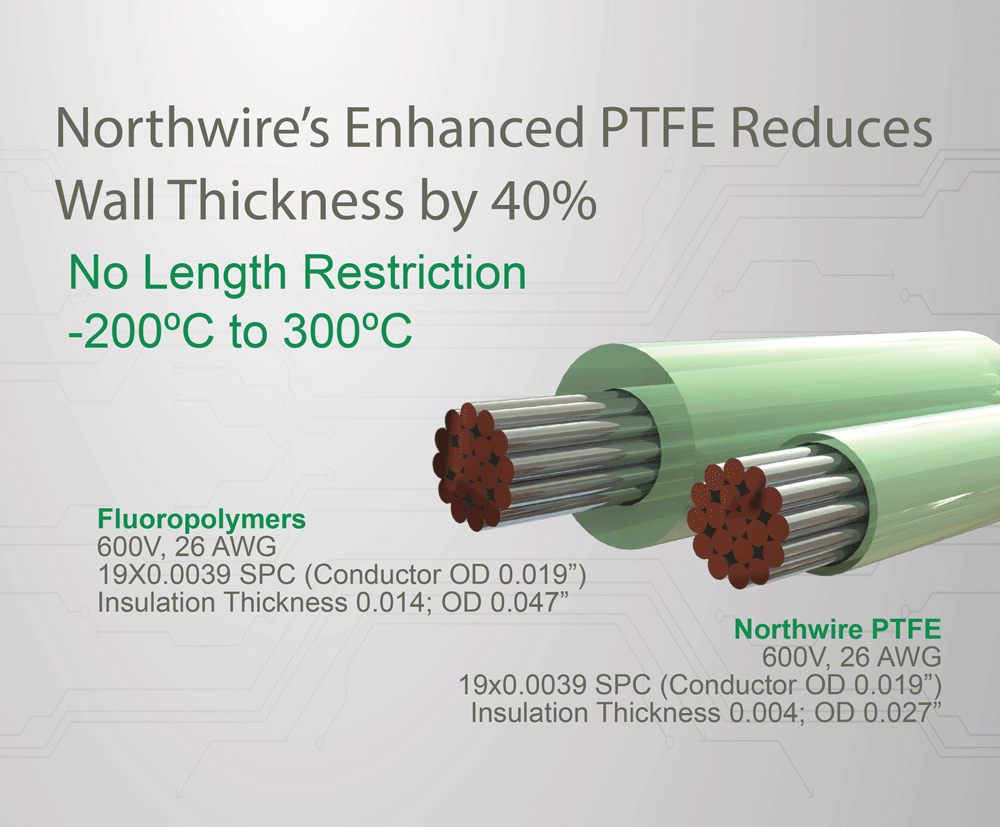 Extrudable PTFE is a great option for medical, military, aerospace, and industrial automation applications.
Clean room compatible
Withstands steam autoclave, H2O2, and ETO sterilization
Excellent resistance to hospital-grade chemicals and solvents
High-dielectric strength makes it possible to extrude a thin wall
No shrink back during high-temperature soldering
Low cold flow of 2.5% with minimal deformation at sub-zero temperatures
Contact a Northwire Cable Specialist to learn more about extrudable PTFE