Posted On:
August 15, 2016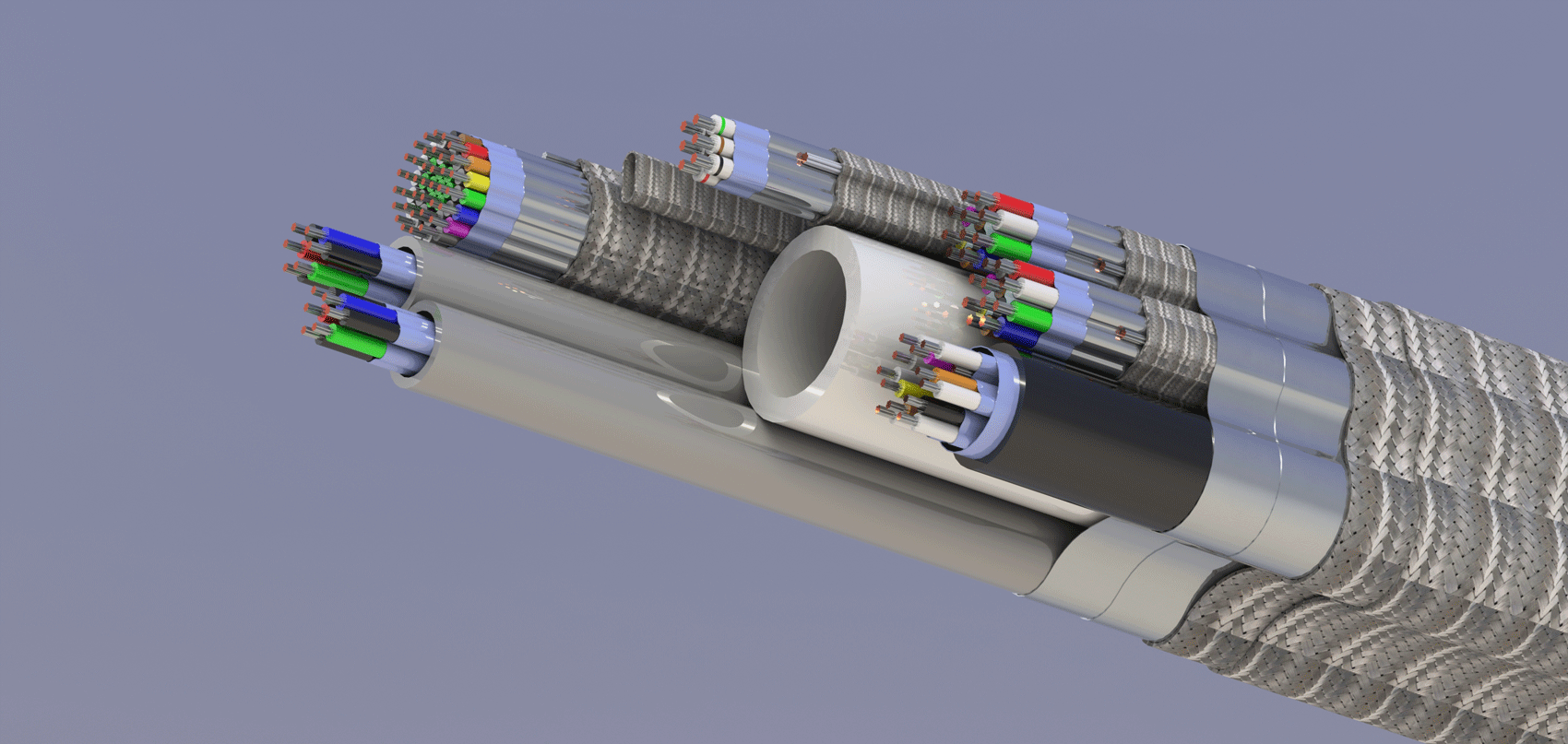 When the pressure gets to be too much, taking a breather is needed. The same is true within custom cable design. A breather tube enables the release of pressure, heat, or steam and can facilitate the transfer of gas and fluid.
Another key function for a breather tube is to bundle inner components into a wiring harness application. This separates and protects internal cable components resulting in an abrasion resistant cable.
Download Extreme Materials Whitepaper
Harsh environments and demanding applications have complex requirements. 
Learn more about breather tubes by downloading this informative whitepaper. You'll discover key breather tube selection criteria including understanding the demands of the cable application, construction features, and material selection for your end application.
Designing custom cable which exceeds the demands of extreme environments, Northwire provides breather tubes in a wide range of material types, sizes, and durometers that offer elevated protection against high heat, pressure, oil, water, chemicals, flame, and abrasion.
With the ability to prevent damage to the cable assembly caused by extreme temperatures and pressure while contributing additional function to cable systems, breather tubes are intrinsic within cable design for applications including:
Automotive
Food and Beverage
Medical Wire and Cable
Fiber Optic Cable Systems
Dental Equipment
Liquid or Gas Transfer
Oil and Gas Fields
Factory, Automation, and Industrial Cable
Asking the right questions and providing the right recommendations, Northwire Design Engineers consider every factor contributing to and challenging the application's performance. Ensuring high reliability and safety, Northwire Cable Specialists provide material recommendations for breather tubes including:
PE: Polyethylene
Nylon
PVC: Polyvinyl Chloride
PUR: Polyurethane
PTFE: Fluoropolymers
As connectivity partners, cable engineer Northwire and custom connector manufacturing leader LEMO offer complete and fully integrated cable and connector solutions. With configurations designed for the specific industry and application, LEMO fluidic connectors provide precise mating with Northwire breather tube cable.
Fluidic connectors are utilized within many applications requiring precise, dependable fluid connections. Detailed application assessments by LEMO connector engineers take into account the application's unique requirements such as the need for water resistance. For example, LEMO REDEL 1P plastic fluidic connector for single fluidic contacts aligns well with applications within medical or dentistry equipment. This connector is a monotube type and primarily intended for use with air or inert gas.
Single fluidic contacts as well as hybrid configurations are also available within LEMO metal B and K series connectors. Multi fluid, mixed fluid, LV, and connectors combining fluidic and signal contacts are available for specific applications.