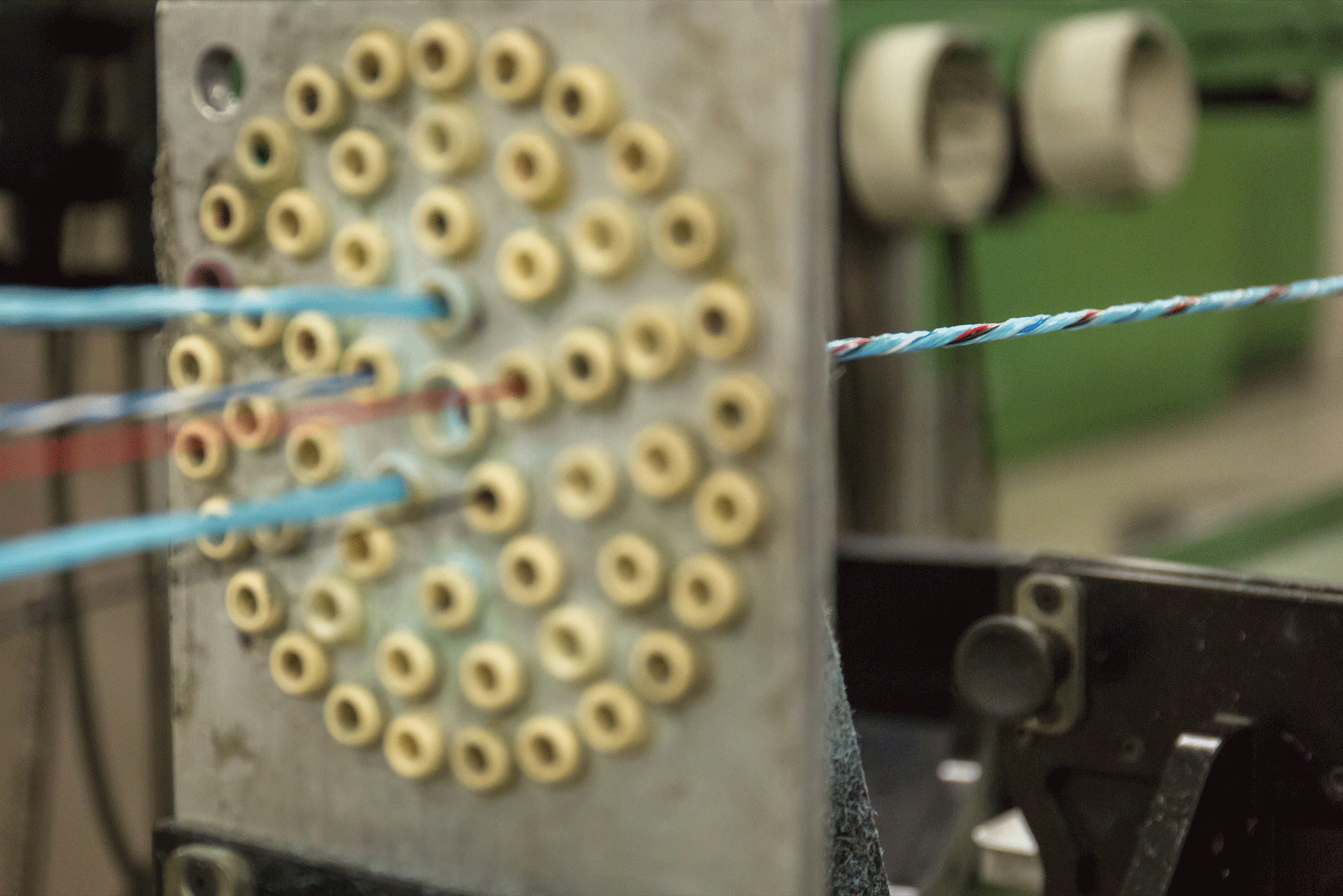 Does your cable need increased flex life? Will your cable need to perform in extreme temperatures? Worried about cross-talk?
The addition of tapes, wraps, and fillers to your custom cable design can address concerns about your cable flex life, performance in extreme temperatures, and cancel cross talk. 
Benefits of using tapes and wraps within your custom cable:
Offers noise suppression or elimination of cross-talk between inner components
Adds shielding and isolation
Tape and Filler Material
Many tape and filler options are available. Material options can be applied at various operations to achieve a range of functions. 
Commonly used tape materials:
Paper
Separator between core and jacket
Light weight and flexible
Least expensive
Mylar (polyester)
Binds components or entire cable
Opaque, clear, or aluminized
Cost effective
Less flexible
Spun Nylon
More flexible
Light weight
More expensive
PTFE
Most expensive
Superior flexibility
Chemical
Filler Benefits:
Fills in gaps to make a cable round and more aesthetically appealing
Increases flex life depending on coverage and material used
Protects from moisture and chemicals
Makes it easier to mold and seal in glands
Options are available for water blocking
Filler Materials:
Polyolefin
Cotton
Extruded thermoplastics
Paper
Strings and yarns
Learn more about tapes, wraps and fillers by downloading the Extreme Materials White Paper.
Download Extreme Materials White Paper
Need more than one function in your tape, wrap, or filler? Customizable and coverage can range from full to minimal depending on your needs. If a long flex life, insulation, moisture protection, or extreme temperature consideration is something your cable needs, a tape, wrap or filler might be a good addition to your custom cable design.