Posted On:
December 02, 2019
Cable Connectivity for Santa's Self-driving Sleigh
Santa's list of considerations for cable in extreme environments…
With all of the advanced technology in transportation these days, it would only make sense that Santa would need to upgrade his sleigh. After all, he has to travel all around the world delivering presents in one night. Not only is he on a time crunch, but he and his reindeer also have to go through many different environments and climates. He needed a cable and connector connectivity solution that would provide power and data to his new self-driving sleigh all the way through his fleet of reindeer to help steer them around the world!
LiDAR Technology in the Sleigh
The first part of the project was to figure out the LiDAR system that would guide the sleigh and reindeer around the world. The system would need to be integrated throughout the reindeer harnesses as well as around the sleigh in order to give a full picture of what could be a potential threat to forward momentum. Anything from a bird, to a plane and even tree tops and church spires would need to be spotted and recognized by the LiDAR equipment. Santa's elves had a good handle on the LiDAR system itself, but they needed to turn to connectivity subject matter experts for the cable. Northwire cable designers have been working with various companies that are designing the next best thing in autonomous vehicle technology. A typical cable solution in this space will contain an ethernet or category cable for data speed, twisted pairs for power, and a twisted pair for GPS technology all in one cable solution.
Once the basic outline of the design was decided on, there were many factors to consider when choosing materials. Here is Santa's List for designing LiDAR cable tough enough for the most extreme environments from the frigid North Pole to the pyramids of Egypt:
Flexibility
The colder the cable the less flexibility it has. The cable solution for Santa and his sleigh needed to be able to bend into tight spaces in the sleigh as well as bend and flex along with the harnesses on the reindeer. If your cable solution needs flexibility and cold resistance, you will need to consider some special characteristics for your cable, for example:
Stranding.

A rule of thumb is the more strands there are in the core of the cable the more flexibility it has

Rope lay stranding is the most flexible construction, but is also the most expensive

If looking for high flex life, a high strand count concentric stranding might be best

Shielding

A spiral shield provides more flexibility, but may have a shorter life span in high flex environments.

A box weave, while stiffer, will stay together throughout the flex life of the application due to its interlocking nature. Confused about the difference between flex life and flexibility?

Click here
Will the cable be used in a static application or will it be moving? Cold temperatures can decrease the flexibility of a cable and make it very brittle. Santa wanted his cable to be flexible and able to move with the reindeer as they fly, so he considered a TPE (thermoplastic elastomer) and a TPU (urethane) as both jacket materials are rugged and perform well in low temperatures.
If instead, the cable would be in a static environment, a good question to ask is whether the cable will be supported/contained or free to move in the wind?
Impact
Impact Resistance is an important factor as well because even the smallest contact such as someone stepping on the cable, the prancing reindeer bumping into or pulling on the cable, or the cable bumping into the sleigh in the wind could affect its integrity when subjected to freezing temps. While travelling around the world delivering toys, there is the possibility that either Rudolph or Santa himself could step on the cable, so it was important to him to have materials designed into his cable that have a superior cold bend radius and cold impact rating.
Cold cable handles impact differently than warm cable, much different. The jacketing can crack, damaging the reliability of the cable. Luckily, there are things you can do to add strength to your cable.
•             A strength member such as Aramid fiber (also known as Kevlar®) is a strong material ideal for extreme pulling strength. Aramid fiber can be stranded in a variety of configurations to achieve differing levels of strength. A bundle of four strands provides 450-600 Newtons of pull strength. While it is not rigid, it does offer high compressive strength without adding significant weight. If aramid fiber is used in a cable assembly solution, special attention must be given to the cable's termination, as incorrect termination can lead to weak points in the fiber.
•             The jacket material can influence how well the integrity of the cable is protected. When cut, crush, and abrasion resistance is needed fluoropolymers can be ideal as they are extremely rigid, even at extreme temperatures. TPU jacking is a softer material that can be just as strong and rigid. A wide range of material alloys can be specially compounded to meet the performance needs for any extreme environment.
Temperature Variation
Will the temperature stay relatively constant or will it fluctuate from cold to warm to hot and back to cold? If so, what is the cycle time of the fluctuation? Santa must consider the different climates and the elevation changes that he and the reindeer fly through to deliver presents across the world. If they go from very cold to very warm too quickly or frequently, the cable jacket may become brittle and break open if proper materials were not used in the cable design.
Space Saving
Santa and his cable design team also had to keep spacial constraints in mind when designing his cable solution for his new high-tech sleigh. With all of the toys that he has to carry, there's not much room for anything else! Luckily, Northwire has recently released a PTFE insulation that can operate in temperatures from -60°C up to 300°C even with a very thin wall! This enhanced PTFE can also be extruded, so it has a consistent diameter with no length restrictions, giving him peace of mind on his new sleigh project.
High Heat Engine Compartment
Part of the cable solution for Santa's new sleigh will be incorporated into the new engine compartment with the autonomous vehicle connectivity. As a result, vibration and high heat will need to be considered when choosing materials for the cable and connectorization. The PTFE mentioned is a great option in this case as it does perform up to 300°C. Other fluoropolymers such as FEP, PFA or ETFE could be great options as well. When it comes to connector selection, LEMO uses materials such as PEEK© insulation for applications up to 250°C.
Liquid Exposure
Another consideration is whether the cable will be exposed to liquid. Especially if the temperature reaches the freezing point! The reindeer must navigate through all types of weather and could encounter snow and rain. When passing through different climates, the water may freeze and unfreeze multiple times, which could affect the materials used in the cable as well as the way in which it is terminated to the connector. For this reason, Santa chose to use an over-mold to help protect the connection points while being flexed and to help protect from any liquid it may encounter.
Is your cable going to be in contact with water? If so, are you worried about leaks or needing insulation?
•             Cables meant for use in wet environments have dry yarns and tapes that are soaked with water-blocking chemicals. If moisture comes into contact with these yarns and tapes, the chemicals activate to produce and release water-blocking gels. The moisture is unable to spread and the leak is trapped and sealed effectively.
•             Water can get extremely cold and an insulating layer might be necessary for your cable. In which case, a filler like foamed polypropylene might be necessary. This filler adds insulation without adding much weight.
Connector Choice
Will the cable assembly be installed and frequently handled in freezing temperatures? From time to time, Santa rearranges the reindeer lineup, so he disconnects and reconnects their harnesses. It was important for him to have connectors on those harnesses that feature reliable mating cycles in extreme temperatures that will not be subject to cracking and breaking.
Santa is hard at work with Christmas on its way. The poor guy has to deal with supplying toys to the 1.9 billion kids in the world and living in the North Pole where the average temperature in the winter is −40°C, but he also has to travel through all types of climates including high heat. Luckily, Santa knows how important the environment of an application is to your connectivity design. For example, extreme cold is very tough on technology. It freezes, seizes, rigidifies, paralyzes, and breaks machinery. On the other end of the spectrum, extreme heat can cause issues as well. It can break down materials, compromising electrical performance. Santa and his reindeer wouldn't want that to happen to their new autonomous vehicle system while flying around the world on Christmas Eve night while on a time crunch!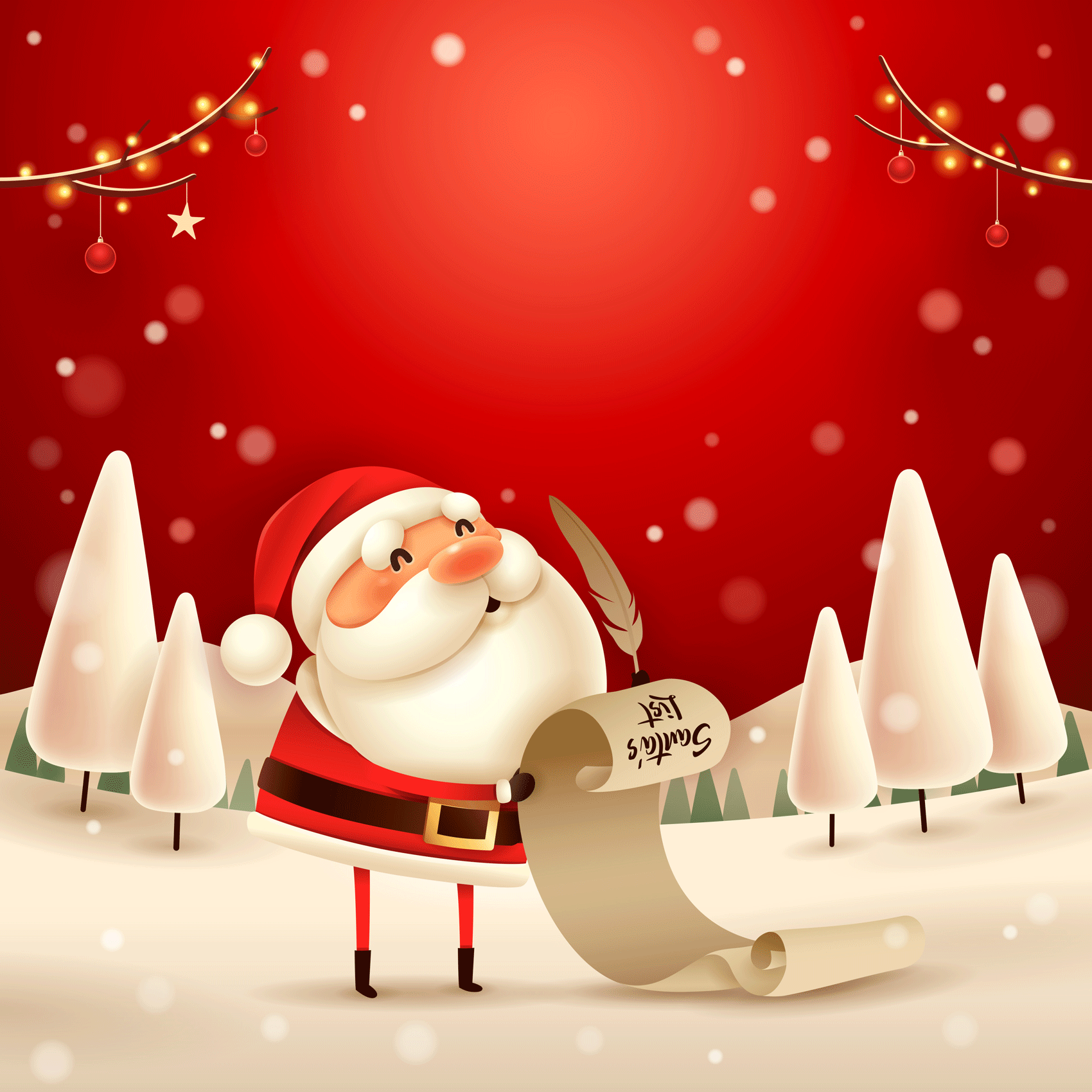 When looking at extreme cold or extreme heat it's important to understand how these different environments can affect your cable, influencing the overall design. Hopefully Santa's list got you thinking about your extreme application and of course, Santa recommends you check it twice, but if you still have questions, Northwire Cable Design Specialists are here to help!