Northwire's TEAM in New Mexico is committed to innovation, high quality customer service, and exceptional wire and cable assembly products. To celebrate a year of growth and dedication, the annual picnic was held at the University of Texas at El Paso as a tailgate event for UTEP's homecoming game. The picnic, held on October 29th, had record-setting attendance from the NWI TEAM.
In addition to fun tailgating activities, there was a Halloween Costume Contest for the kids and a catered Fajita bar with all the trimmings (along with hotdogs and chips for the children). Much thanks goes out to Office Manager Mary Molnar, who organized the event and activities!
The fun experienced at this year's annual picnic was enjoyed by a record attendance! Those partaking in the camaraderie included the Santa Teresa operation's newest additions to the NWI TEAM, Guillermo Villaseñor, Business Development Manager, and Carlos Aviles, Application Engineer. Guillermo and Carlos will work closely together to offer rapid responses for wire and cable solutions as well as to grow Northwire's business and brand recognition in the Southwest US, Mexico, and South American region. (Find out more about Guillermo and Carlos from Northwire's recent press release.)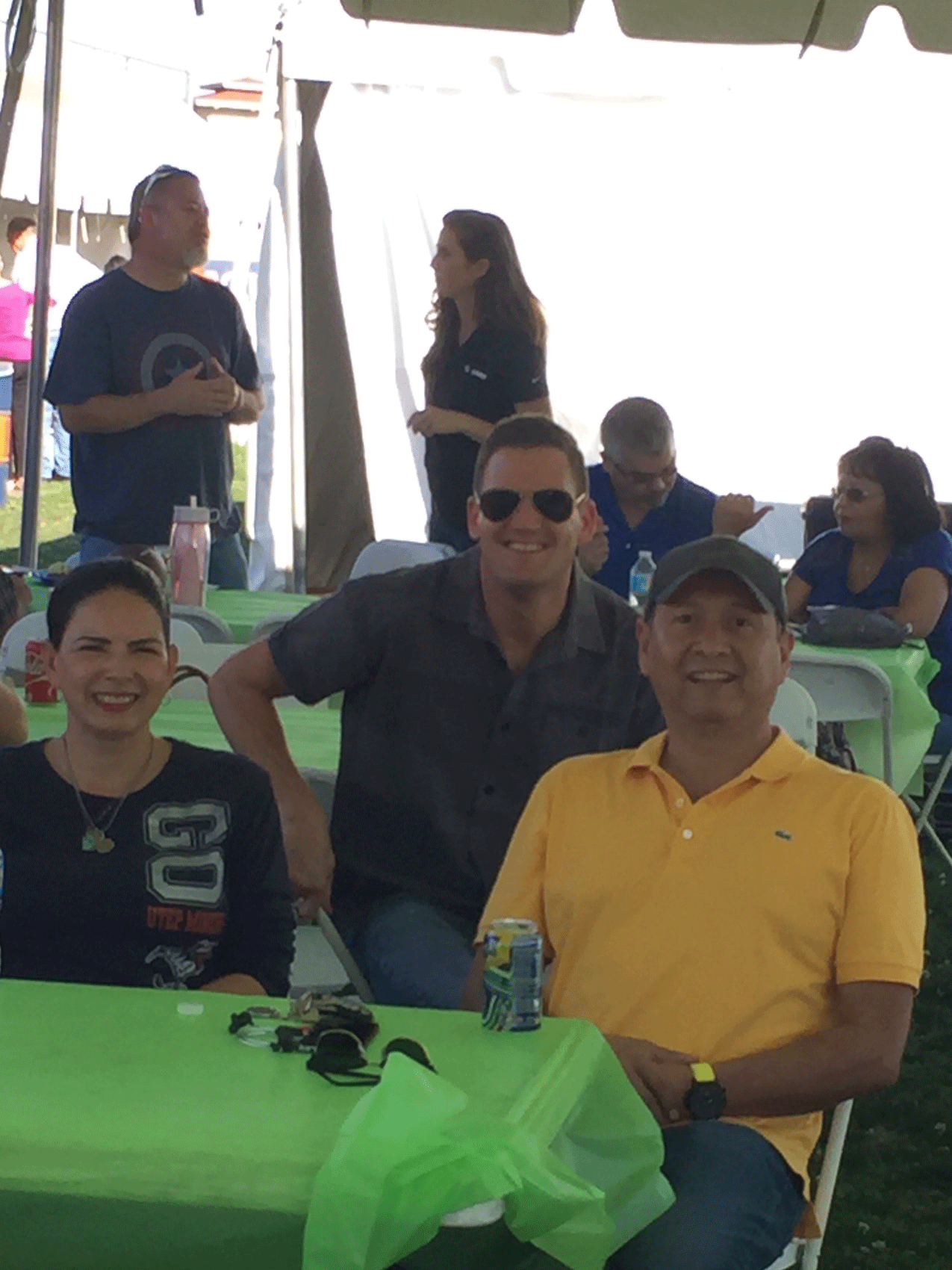 In addition to the Santa Teresa TEAM, Northwire CEO Katina Kravik along with her family attended and she highlighted the New Mexico group's important contributions to Northwire's achievements. Northwire VP of Operations Tim Shilts and his family, along with VP of Innovation and Business Development Fabian Weber were also in attendance.
Kravik addressed the TEAM, expressing her appreciation to them and their families for all their hard work and commitment. She also expressed excitement for the anticipated growth of the cable manufacturing facility and its TEAM.
Northwire's New Mexico location, opened in 2004, has expanded from five TEAM members to 38, with much of the growth happening in recent years. The region is ideal for copper sourcing and distribution to the Southwest, Mexico, and Central and South America. The geographic and business opportunities clear the way for continued growth in Santa Teresa.
The TEAM in New Mexico is proud to offer a wide range of standard and custom wire and cable systems, contract manufacturing, and personalized cable solutions. For more information about the cable experts in Santa Teresa, or to discuss your next challenging project with the wire manufacturing TEAM in New Mexico, contact