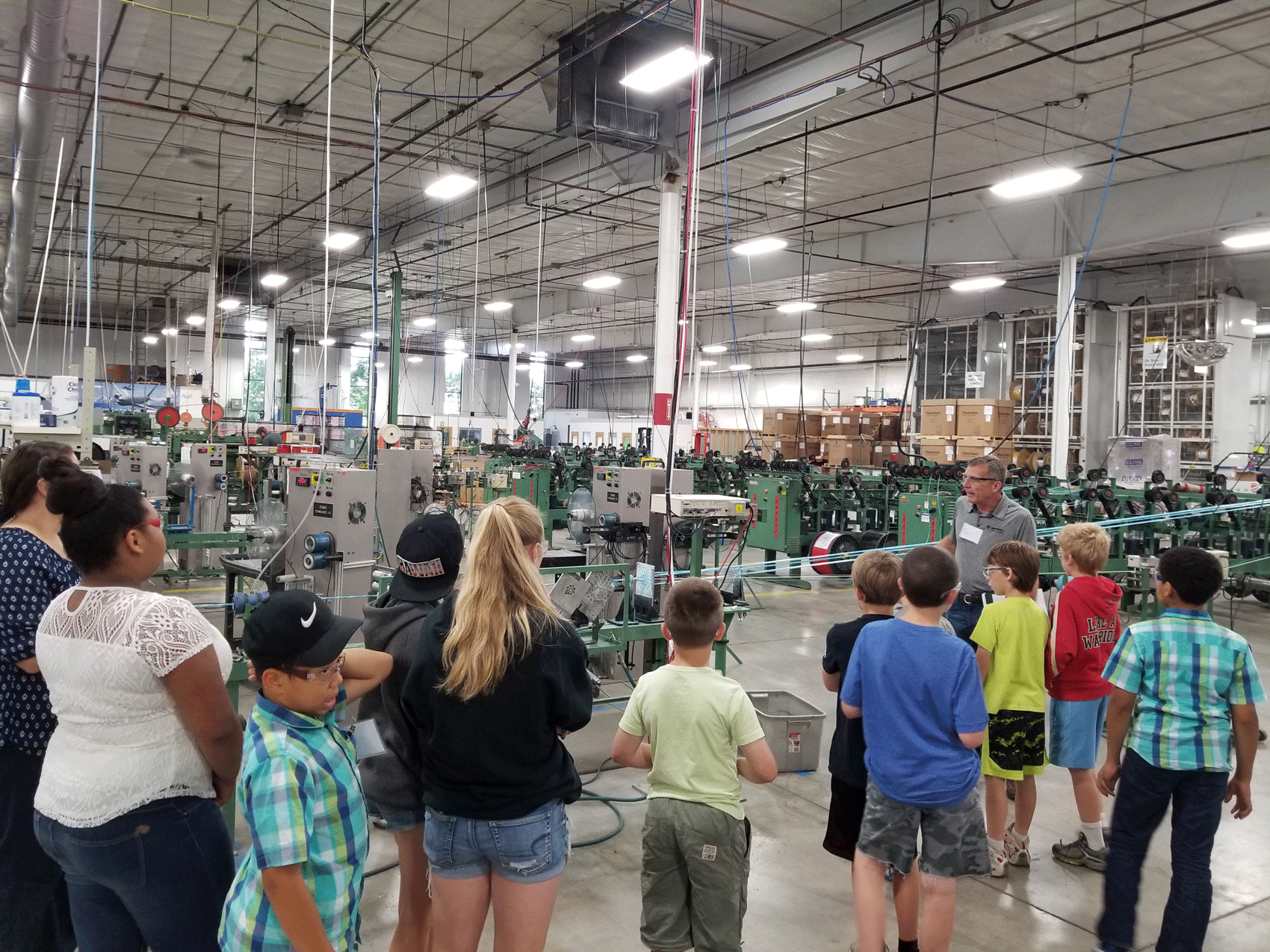 June 27th, 2018 - Northwire held a Bring Your Child to Work Day event for employee's sons and daughters on June 20th, 2018. The focus of the day was to introduce the 10 to 18-year olds to our various manufacturing processes and all the departments that help keep a manufacturing facility running. It is no secret that it is getting harder and harder to fill manufacturing and trade-type roles, so it is especially important to introduce our youth to the numerous career opportunities available right in their backyard!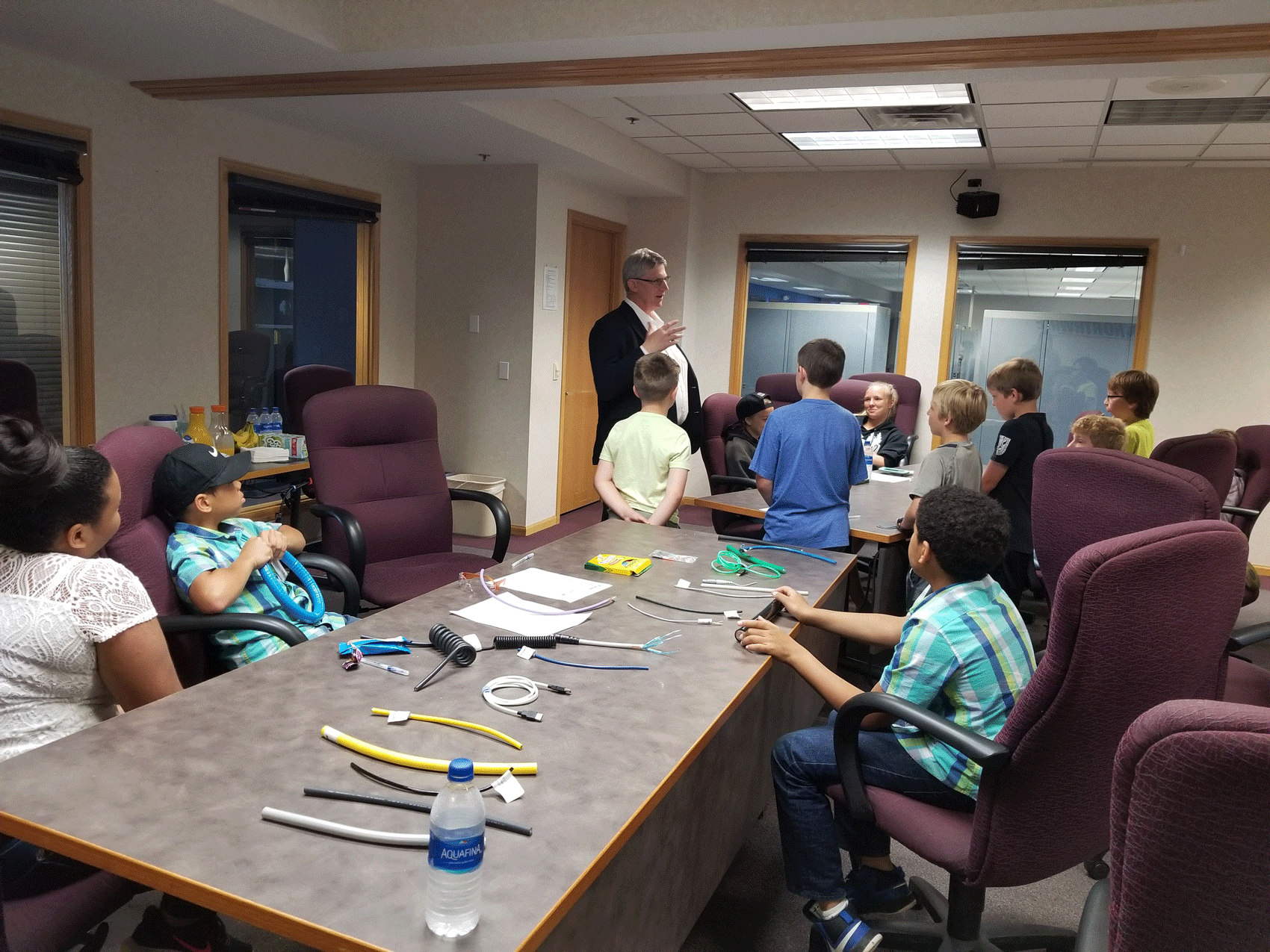 The day started out with introductions to our industry and the history of the company by Northwire's General Manager, Joe Van Landschoot followed by introductions from each participating child who then explained what they thought their parent did at Northwire. Answers varied from "Deals with Customers", "Helps machines run", "Tests Cables", and "Takes orders". From there, kids broke up into small groups and completed an engineering inspired team building exercise to see who could construct the tallest structure made of toothpicks and marshmallows. As a result of the activity, participants learned that it is important to start with a wide, sturdy base to ensure structural integrity.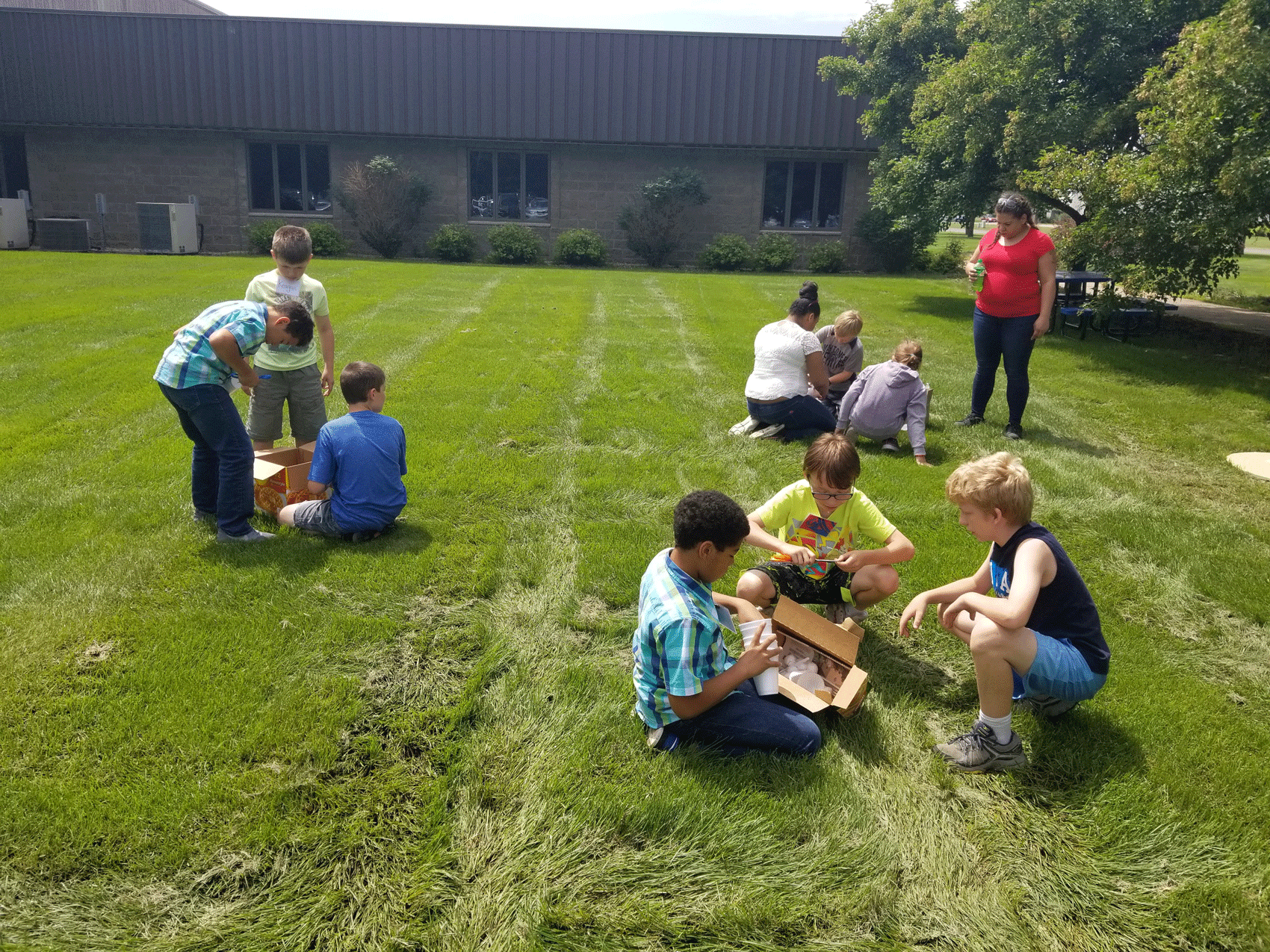 The crowd favorite seemed to be the tour of the facility, where they could see first-hand how cable and wire is made as well as their parents on the job! The production tour included visits to all phases of the cable manufacturing process from inner conductor extrusion, through cabling and braiding, jacketing, retractiles, and assemblies. The tour concluded with some hands-on activities such as making their own coil cords and assembling a connector!
Next, the kids visited each department in the office including HR, Accounting/Finance, Customer Care, Outside Sales, Cable Design, R&D, Purchasing, Scheduling, and IT! At each stop, a representative from the department spoke about their role at Northwire and how the department impacts the overall goals and objectives of the company.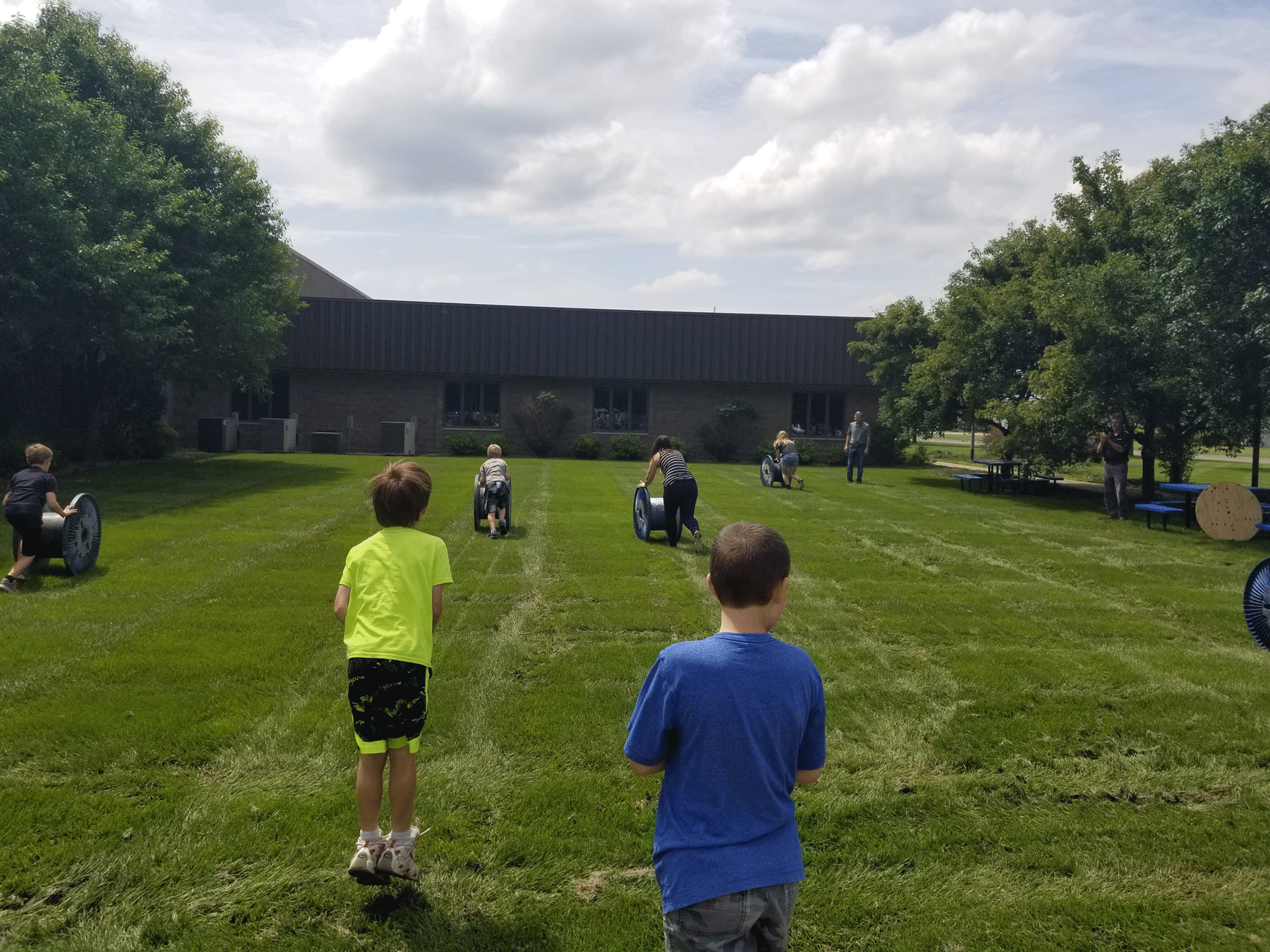 Finally, the tour ended with a stop in Quality where the kids learned about the various flex testing and other quality assurance activities that take place at Northwire. Participants were able to try out their skills and perform their own tests including a pull test and practicing their attention to detail with a "spot the difference" game.
The day ended with some cable reel races, an egg drop challenge, and pizza! Our hope is that each child learned something new about cable and wire and perhaps a few of them were inspired to pursue a career in manufacturing – no matter which department they are interested in!
Be Sociable, Share!