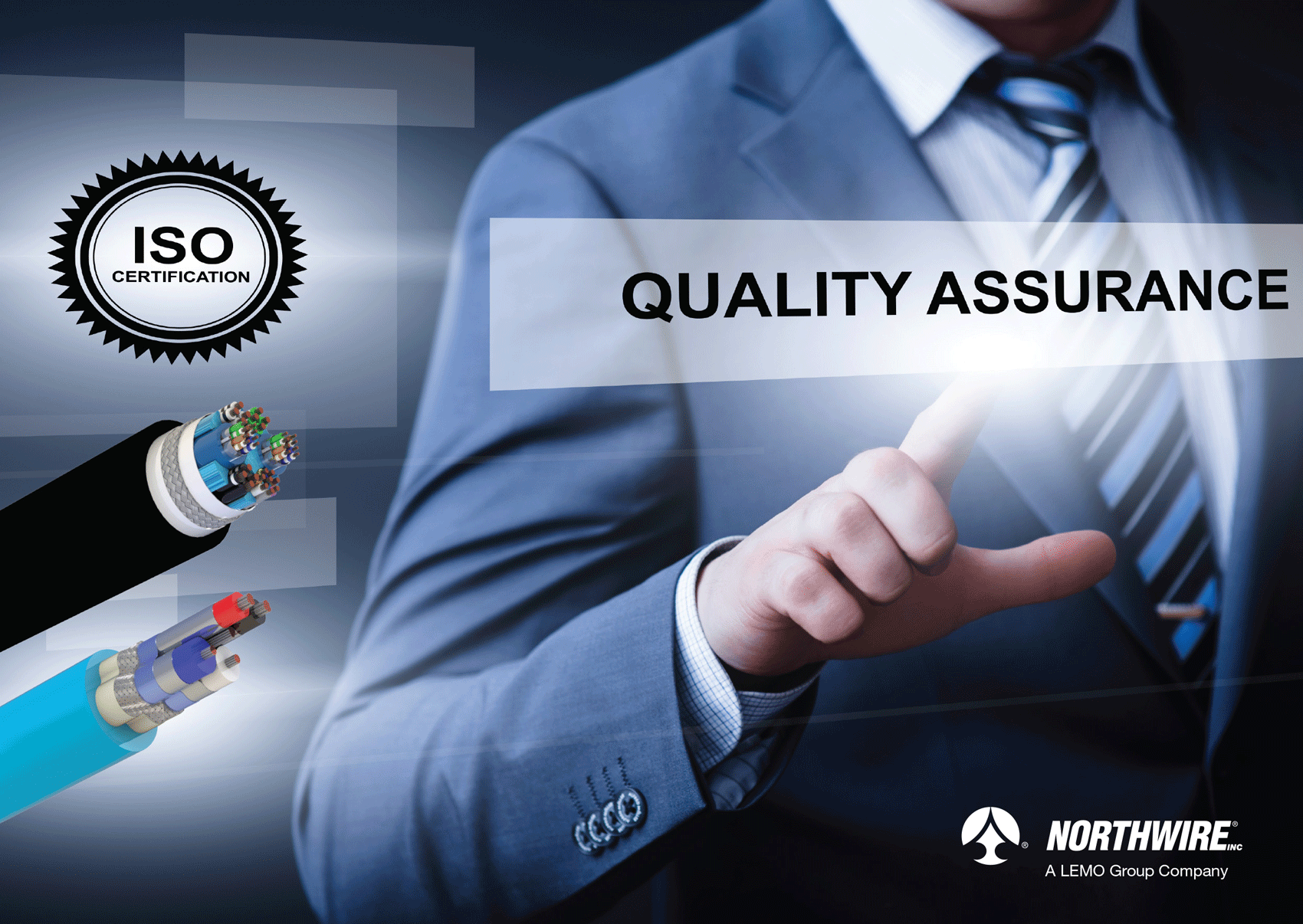 Northwire's Quality Management System Meets Strict ISO Standards
OSCEOLA, WI – June 15, 2018 – Northwire, Inc., a leading technical cable design and manufacturer and subsidiary of The LEMO Group Company, receives certification for the latest 2016 revision of ISO13485 and the 2015 revision of ISO9001. These certifications are accredited by SQS, Swiss Association for Quality and Management in partnership with IQNet.
The International Organization for Standardization (ISO) is a global entity responsible for setting key technical standards across a variety of manufacturing industries, and is the largest such organization in the world. With nearly 20,000 published standards, ISO is highly respected and often viewed as an authoritative measure of quality.

Northwire's quality management system meets strict ISO standards including ISO 13485, governing medical device manufacturing; and ISO 9001, which applies to more general quality management systems.

Updating these ISO certifications to the latest revisions will give customer's peace of mind in knowing Northwire is their responsive partner in the design and development of quality technical cable and wire tailored to the needs of their end application.

Download Northwire's quality certificates: Northwire Quality

About Northwire
Northwire, a LEMO Group Company, is your quality partner for the design engineering and manufacturing of custom technical cables and assemblies. Northwire serves a wide variety of industries as medical, industrial automation, off road heavy equipment, transportation, aerospace and defense, test and measurement, natural resources, energy and more.
The Northwire corporate headquarters is in Osceola, Wisconsin along with its manufacturing facility. Northwire also operates an engineering and manufacturing facility in Santa Teresa, New Mexico.